About Us
All As Online Education is a member of Canadian International Education Organization(CIEO). We specialize in providing full-subject tutoring of international curriculum like IGCSE, A-level, IB, AP, intensive courses for language and academic ability improvement as well as preparation for standardized English tests like TOEFL, IELTS, PTE and international competitions. All As has a team of professional and experienced teachers for international education, dedicated to providing students with high-quality online courses. The Smart Adaptation Question Bank app developed by All As helps analyze students' academic weakness and make study plans accordingly with Al, and hence helps them gain academic progress.
All As has established in-depth cooperation with various international universities/schools in mainland China, Macao, Thailand, and other places, providing on-campus and off-campus course support, aiming to provide students with one-stop college/international school admission planning and course tutoring, broaden their horizons, and achieve their dreams of attending prestigious schools. All As is devoted to helping students achieve academic success through high-quality online tutoring and a smart learning platform!
Our Vision
Become a leader in international education technology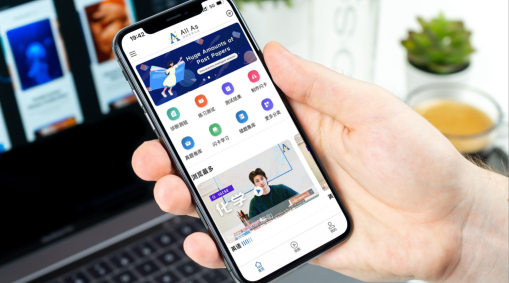 Our Mission
Empowering students for efficient and convenient academic advancement.
In 2000
Senior international education service platform
The All As intelligent learning platform is an incubation project of the Canadian International Educational Organization (CIEO). Founded in 2000, CIEO has developed into a group with more than 30 schools and independent institutions at home and abroad, including K12 international schools, kindergartens, foreign language schools, children's growth centers, online education, smart education platforms, and education incubators, covering the Greater Bay Area and Thailand.
In 2020
Senior international education service platform
After rigorous international accreditation, CIEO was granted qualifications to operate International Curriculum of Alberta in Canada, Cambridge in UK, and IB. As of 2022, it has a professional teaching team of more than 2,300 people, including nearly 500 foreign teachers, providing high-standard international education services for nearly 20,000 students in more than 40 countries and regions around the world.
In 2021
Top teaching and research team
We have a top teaching and research team, with core members international school supervisors and directors who have been engaged in the field of international education for more than 20 years and private education leaders and experts with rich teaching and research experience in international education.

Act with a Global Mindset
We embrace diversity and draw inspiration from different cultures.
Enjoy the Journey
We're passionate about making learning an enjoyable and meaningful experience.
Make a Difference
We strive for progress, prioritize outcomes, and are dedicated to making a great impact together.
480+
Screened high-quality professional international teaching and research team, foreign teachers account for 70%
5,000+
With more than 5,000 registered users, the key to international school students' academic success
22,000+
Attracted more than 220,000 followers from 16 countries
Join Us
Spread the joy of learning and help international students across the world share ideas and languages.
Join our passionate team of international education enthusiasts today!
play full video
view current openings